JOIN OUR AFFILIATE PROGRAM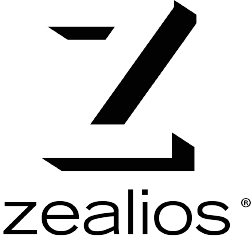 Do you have a website or blog related to Sports and/or Skin & Hair Care or Internet shopping in general? If so join the Zealios Affiliate program and earn 20% on every qualified buyer you send our way. We have worked hard to optimize our site for high conversion, which translates to more money in your pocket.



At Zealios, we get it. You train too hard to worry about getting burned by cheap sunscreen or smelling like the pool all day.

Our mission is to give athletes, like you confidence and peace of mind to perform at your best without worrying about your skin & hair products. Zealios products are designed and tested by top endurance athletes to stand the test of the hottest days, sweatiest adventures and toughest elements.


We've partnered with AvantLink, the leader in Affiliate Marketing technology, to offer you a
robust set of affiliate tools
free of charge, and the best support in the business. AvantLink's technology will help you maintain accurate campaign information, and work more efficiently.
Program highlights include:
20% commission rate
No restrictions on products or SKUs - You earn the same on all products
45 day cookie
Free shipping on US orders over $65
Exclusive affiliate program promotions
Responsive team available to answer any questions
Access to official branded banners and graphics

How is AvantLink different from other networks? AvantLink combines innovation, quality and service to offer powerful integrated technology to qualified publishers free of charge.