SUN SAFETY 101 & TIPS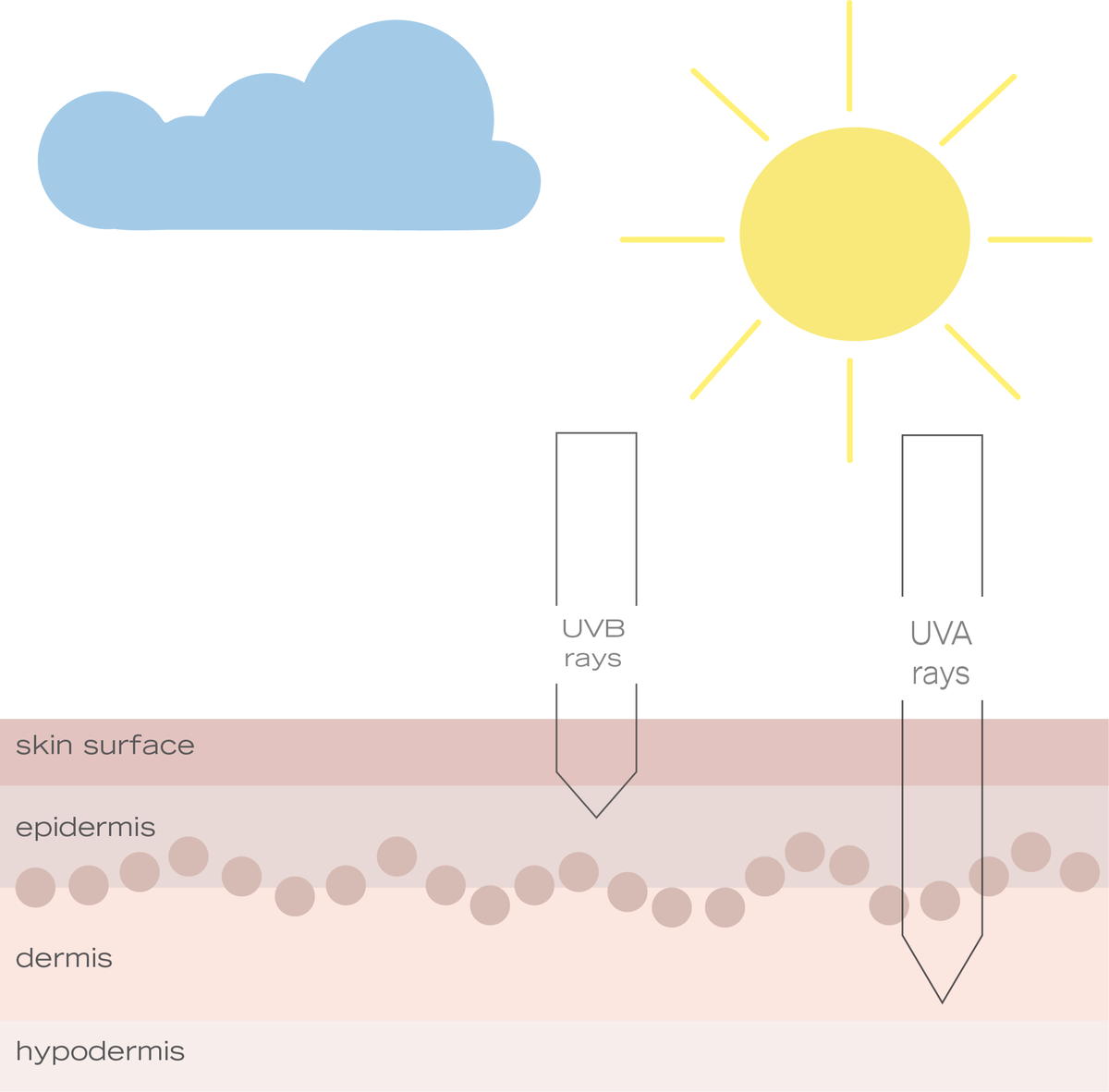 RAYS FOR DAYS

UVB Rays
These rays reach past the ozone layer to the surface and epidermis layers of our skin. It is the most prevalent cause of redness, sun burning, and skin cancer. These rays can cause changes in cell DNA and is one of the top skin cancer culprits.

UVA Rays
These rays permeate into the skin the deepest of the various rays. They are the predominant cause of aging, wrinkling, loose skin, and sun spots. UVA rays are not the number one culprit, but can cause changes in DNA, which eventually can lead to skin cancer.
SO, HOW DO YOU BLOCK THOSE RAYS?

There are two types of blockers in sunscreen -

Physical Blockers
Physical Sunscreens contain active mineral ingredients, such as zinc oxide or titanium dioxide, which work by sitting on top of the skin to deflect and scatter damaging UV rays away from the skin.

Chemical Absorbers
Chemical Sunscreens contain organic (carbon-based) compounds, such as octinoxate, octisalate and avobenzone, which create a chemical reaction and work by changing UV rays into heat, then releasing that heat from the skin.


Our formulation contains both physical blockers and chemical UV absorbers providing broad-spectrum protection from both UVA and UVB rays!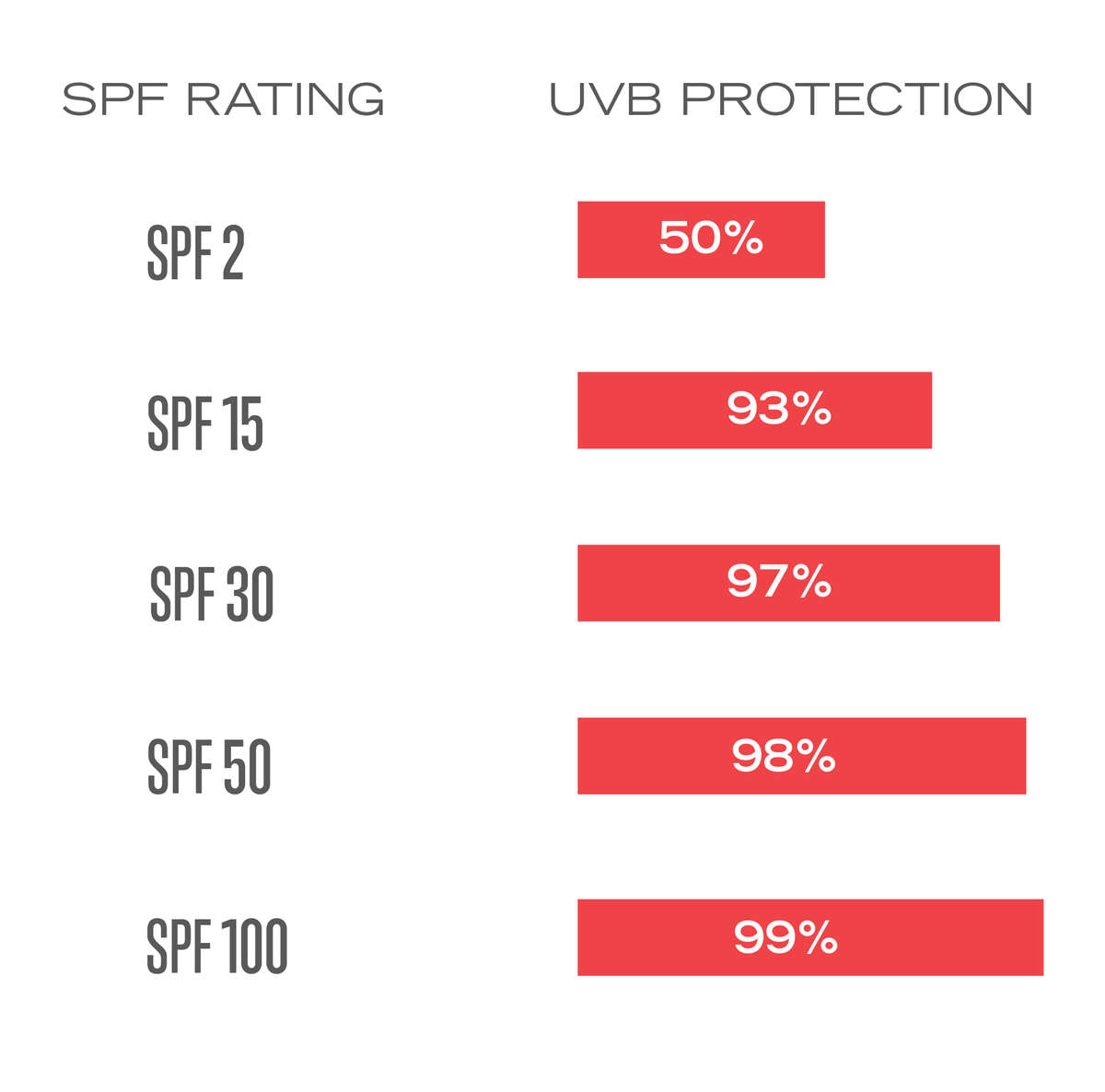 AND WHAT ABOUT SPF?
DOES THAT MATTER?

First, Sun Protection Factor 'SPF' measures the protection of UVB rays. Measuring UVA protection is currently not possible.

And Yes! SPF matters. However, any sunscreen over SPF 50 provides a false sense of protection because SPF 100 is not twice as effective as SPF 50. The increase in sunscreen efficacy only increases 1% in this example.

Dermatologists recommend using sunscreen with a minimum of SPF 30. Also evaluating the sunscreen's water resistance rating is important when in and out of the water or sweating.
1 in 5 Americans will develop skin cancer in their lifetime
WAIT, WHAT?
BUT SKIN CANCER IS PREVENTABLE!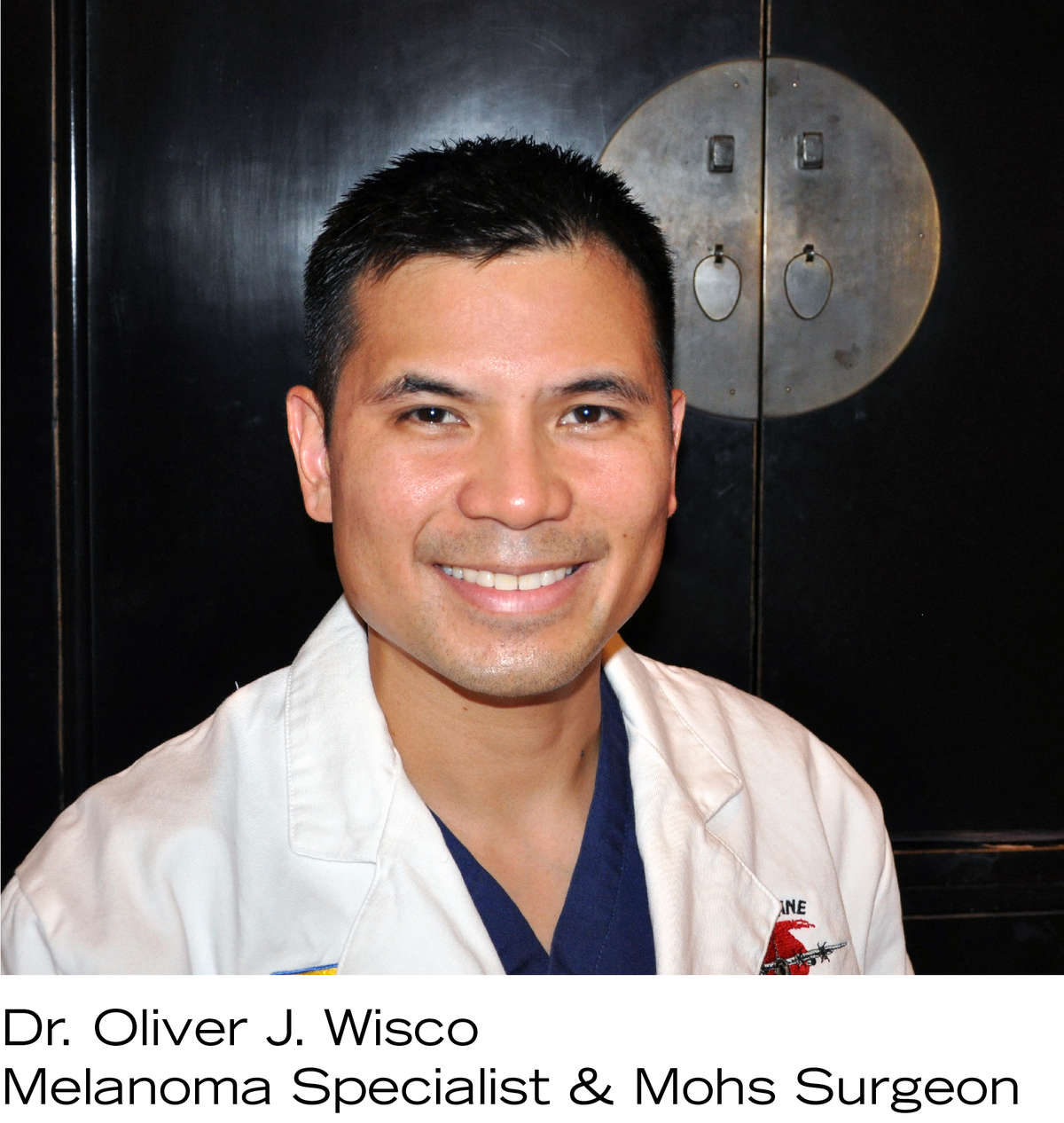 LET'S GET SUN SCHOOLED BY THE DOCS
Dr. Wisco, a board certified dermatologist and fellowship trained melanoma specialist & skin cancer surgeon shares a few of the common mistakes he witnesses his patients and many of us making when it comes to sun safety.
"You're constantly getting ultraviolet light exposure"

I hear many say, 'I'm never in the sun'.

Many of us neglect to recognize our sun exposure such as walking to the mailbox or running errands and walking to the store from the car. The sun doesn't care if it's constant or intermittent sun exposure. 15 minutes here and 15 minutes there, you can quickly accumulate quite a bit of sun exposure throughout your day without realizing it.

It's best to avoid sun exposure and be prepared with long sleeve clothing, hats and sunscreen when you are outdoors.
"You're not applying enough sunscreen"

The majority of us do not use enough sunscreen when applying. Knowing this, many professionals recommend SPF 45 sunscreen to account for the lesser application. You should generously apply sunscreen and reapply every 2 hours.
"Rushing your sunscreen prep"

Your sunscreen needs time to absorb into your skin. After applying sunscreen wait 30 - 60 minutes before heading out in the sun.

It's best to add sunscreen into your daily routine. If you know your day will include outdoor activities, apply sunscreen first thing in the morning and keep sunscreen accessible all day, in your bag, purse or office desk.